Our Doctors
Dr. Mark Burgess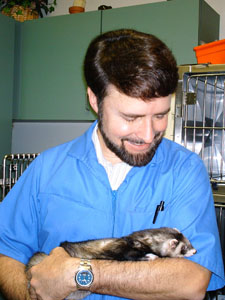 Dr. Burgess has focused on exotic pets since graduating in 1986, giving him extensive experience with these species that few practitioners can match.
Opened Southwest Animal Hospital in 1995
The practice now consists of over 95% exotic pets and less than 5% dogs and cats; this is the highest ratio of exotic pets in any full-time veterinary practice in Oregon
Has discovered numerous new diseases of exotic animals, and is a published author both in medical journals and textbooks
Teaches exotic pet medicine at Oregon State University's Veterinary School
Lectured at national and international medical conferences
Appeared in television and newspaper stories covering exotic pets & their medical problems
Featured in Ferrets Magazine as one of "Eight Great Ferret Vets" in the United States
For more details of his accomplishments and credentials Click Here.
Dr. Elise Desonier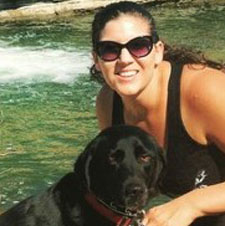 Dr. Desonier graduated from Louisiana State University in 2015.
She has since worked in Texas and Alaska before deciding to head back to Portland and work for us. Her Veterinary interests include exotic medicine, wildlife medicine, ultrasound and surgery. Her background is varied between animal clinics, zoo medicine, shelter medicine, and aquatics.
In her spare time Dr. Desonier enjoys traveling to new places as well as kayaking and hiking with her canines, Cowboy and Stella.
For more details of her accomplishments and credentials Click Here.